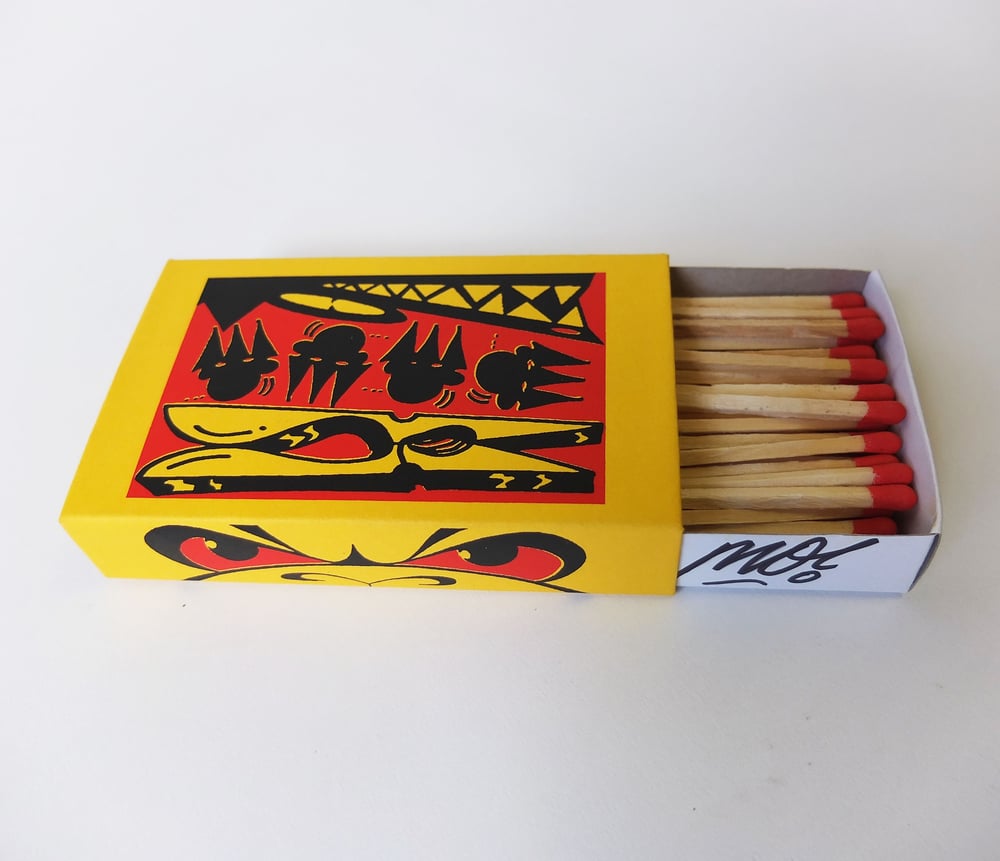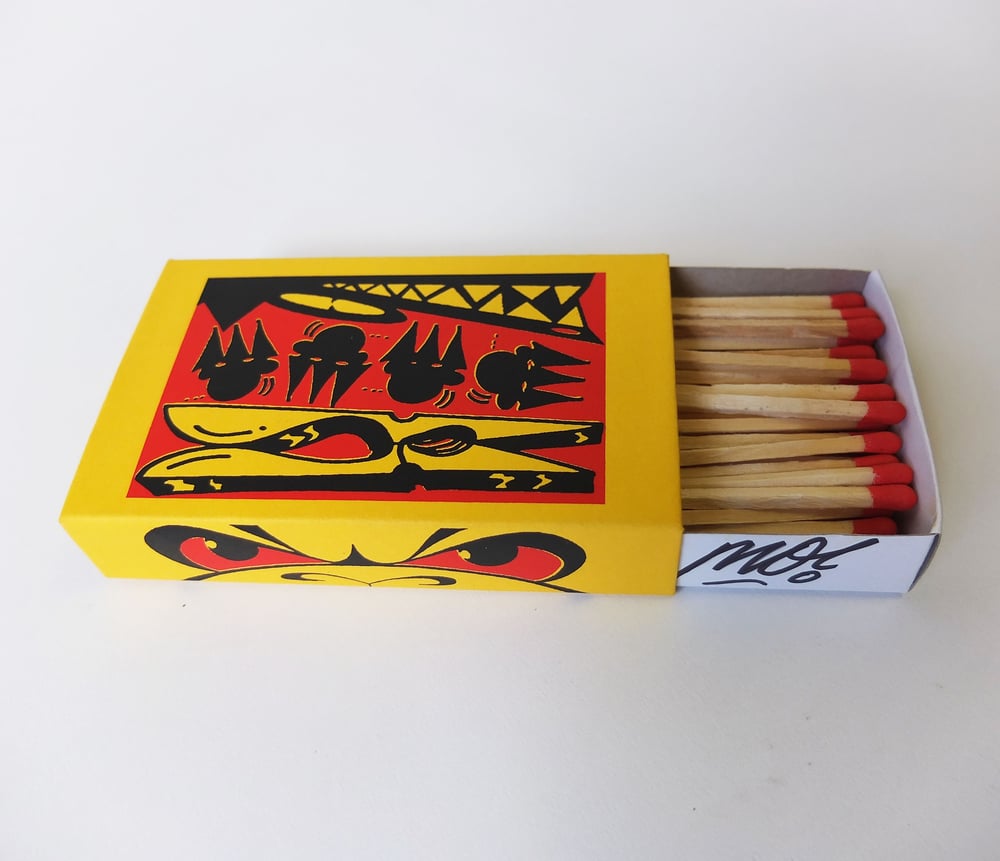 SIGNED BC MATCHBOX
£25.00 / Sold Out
Firestarting special!!! Matchbox by Burning Candy members Rowdy, Gold Peg, Mighty Mo, Horror. Signed by ALL the artists on the inside sliding drawer of the box in red and black.
Screenprinted, hand-assembled, edition of 50 signed, 50 unsigned.
Measeures 110mm X 70mm, 20mm deep, and contains extra large, extra burny, red tipped matches.